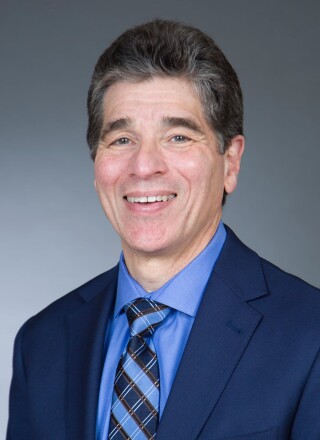 Jeffrey L. Young, MD, MA, FACSM
Managing Director,
Medical Analytics
Dr. Jeffrey Young has senior responsibility for Medical Analytics and Underwriting at BroadRiver.
Dr. Young has extensive experience in medical underwriting for the senior settlement population, having reviewed over 15,000 lives for institutional investors and management companies, including BroadRiver, Goldman Sachs, Credit Suisse, RAI group, Ress Capital, Spar LP, Porter Capital, SL Investment Management Limited, Global, Life Bond, and Integrated Plan Design LLC. 
Prior to joining BroadRiver, he was the founder of Young Med Solutions (2012-2017), the medical director of Physicians Review Network (2006-2011) and an independent consultant in life settlement underwriting (2002-2006). Beyond medical underwriting and portfolio servicing, his expertise is in development of client specific medical risk analysis tools.
Dr. Young served as Chief Resident in Physical Medicine & Rehabilitation at Temple University, and completed a fellowship in Sports Medicine at Mayo Clinic (Rochester MN). 
He practiced medicine at the Rehabilitation Institute of Chicago / Northwestern University (1992-1997) and at The Hospital for Special Surgery (1998-2004).
He has edited four medical texts and study guides and published over 50 scientific articles and book chapters on various aspects of medicine and physiology, and was named one of "The Best Doctors in America" for over 10 consecutive years.
Dr. Young graduated from SUNY Buffalo School of Medicine (with honors), In addition to his medical degree, he holds a master's degree in Applied Physiology from Columbia University.